Cavity barriers are typically pieces of fire-stopping material which are fitted within building cavities – horizontally at each floor, and vertically at each party wall. This assists with fire compartmentation.
As most buildings contain a multitude of concealed cavities and voids within walls, floors, ceilings and roofs, effective cavity barriers are essential to restrict the spread of smoke or flames. If there is a fire, the intumescent material which makes up the barrier will expand, sealing off the gaps.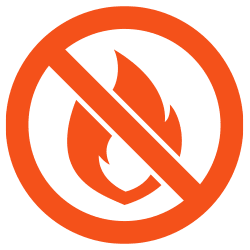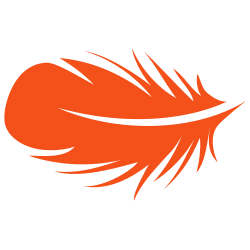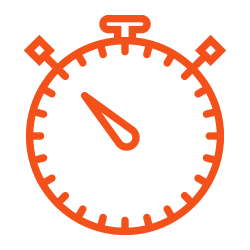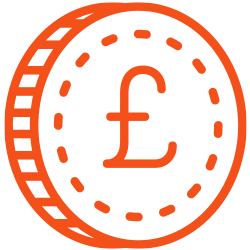 Siderise
FastFrame is an adjustable cladding fixing system that suits most brands of exterior cladding panels. We can offer a technical service to calculate the safest yet most cost-effective bracket spacings to support your facade. Save time and money with FastFrame get in contact today.  
Allows continuous ventilation and drainage behind external envelope
Market leading fire resistance
Rapid seal closure times
Fully compliant and meets ASFP and CWCT guidelines
Horizontal barriers can incorporate up to 50mm continuous ventilated air space
Vertical barriers accommodate cladding movement during construction
Free from Volatile Organic Compounds
SIDERISE RH 'Open State' horizontal cavity barriers
SIDERISE RH 'Open State' horizontal cavity barriers have been specifically developed to meet the requirements for cavity barriers used in drained and ventilated facades. Their use ensures that the system will drain any moisture within the façade construction, whilst maintaining airflow and, in the event of fire, provide an effective hot smoke and fire seal. SIDERISE has developed two 'Open State' (open void) horizontal solutions: RH25(G/S) for air gaps up to 25mm and RH50(G/S) for air gaps up to 50mm. The product range is fully compliant to current market requirements and additionally has been tested to recent ASFP Guidance: 'Open State' Cavity Barrier used in External Envelope or Fabric of Buildings, utilising principles of EN 1363-1.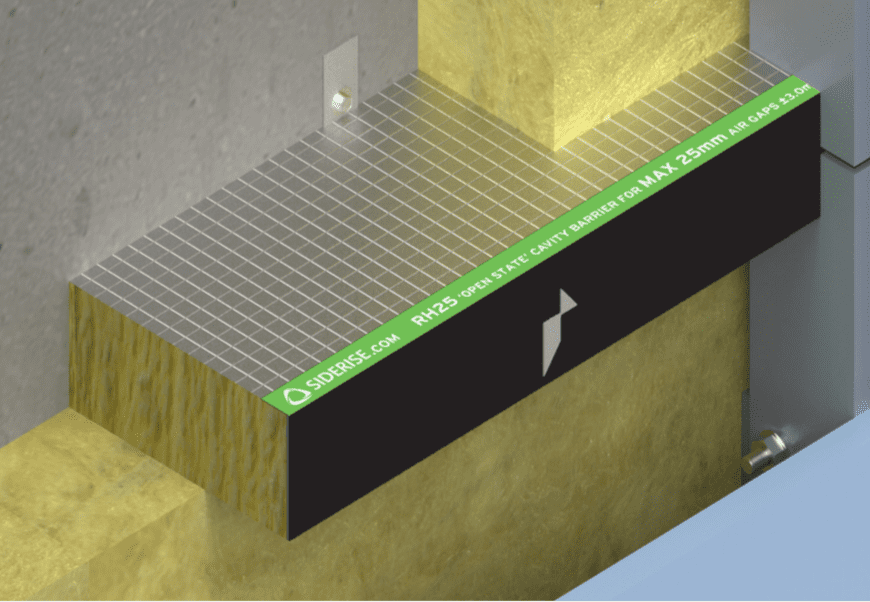 SIDERISE RV vertical cavity barriers
SIDERISE RV vertical cavity barriers for rainscreen cladding are used to full fill the void between the external envelope and internal structure. By fully sealing the void, they assist ventilated facades to Benefits function by maintaining air-pressurisation compartmentation. Importantly, their unique stonewool lamella core construction enables the vertical barriers to accommodate the serviceability movement normally associated with rainscreen facades. Intersections between horizontal and vertical cavity barriers are simply abutted.